I like to think that because I was a London resident for 4 months, I have more insight into the whole "Royalty" situation. It's probably not true but I'll cling to that belief. Because of this I have been ecstatic about this Royal Wedding for quite sometime. I have many silly souveniers with their faces on them, I immediately chose which stations I wanted to watch coverage of the Royal Wedding on when I got home (BBC and NBC), and I will talk forever about if you ask me.
Today was a dream come true.
I have all possible information I think there IS about this day.
So when it came I just watched in awe.
Loved all the guests hats... with a few exceptions.
I loved the Queen's bright yellow outfit.
I loved the sweet look on Harry's face when he was talking to William.
I loved the dapper page boys.
I loved the excitement of the crowds.
I LOVED KATE'S DRESS.
etc. etc. etc.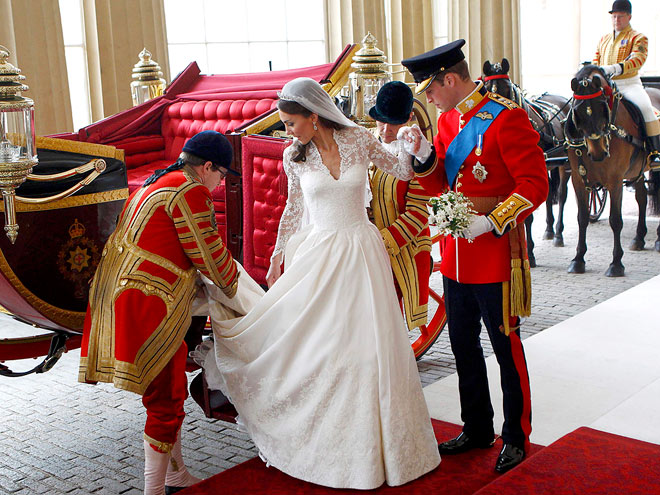 The only thing I didn't love was the fact that I was watching it on my couch.
One week ago I was in London.
Biggest mistake of my LIFE that I didn't stay put.
I'm trying to not be too bitter about it.
But it's hard.
It was fun however to know exactly where the route to Westminster was, where all the crowds were gathering, where they had been doing construction to prepare, what the military uniforms looked like in person, what the layout of the Abbey was like, where the news reporters were standing and so on.
I'll get over it.
I'll just look at pictures of the big day until I'm sick of it all.
Happy Royal Wedding Day!